Essential car camping tips and tricks that will help first time or inexperienced campers have a smoother and more enjoyable camping experience. That is the goal for this article, so please do go through each tip and if there's something in particular you need advice on, please do let me know in the comments section at the very bottom.
Camping is a massive adventure which can cover many activities. Some campers prefer to take the time out and relax, while others see it as a chance to really tackle the adventure head on. So finding tips to cover every area of the camping world would be quite a mission.
So in saying that, these tips and tricks below cover the basic and general camping activities that may be unfamiliar to first time campers. The areas in which I will cover include the following:
Car Camping Tips And Tricks Overview
Tips on buying a waterproof tent and how to waterproof your own tent to save big money
Campsite Location – These tips are for choosing where to spend the night car camping
Vehicle camping like never before. Awesome ways to camp using your car as part of the tent.
Food Storage ideas while camping
How to stay protected from mosquitoes in the outdoors
What about the toilet?
Choosing the best camping bed for you and your family
And many more….
So please do comment down below if you require tips in a more specific region that is not mentioned in this article. We would be glad to assist you in any way.
Save Money On A Waterproof Tent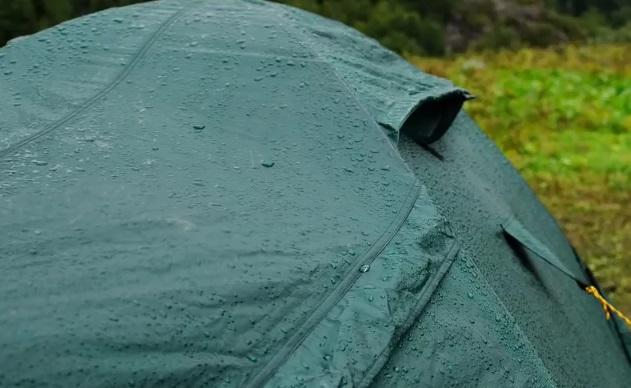 Choosing the best tent for you and your families needs should be one of the number one priorities when it comes to camping. After all, it is your portable outdoors home.
However, tents can get quite pricey, especially if you need a 3 room tent to fit the whole tribe in. What a lot of fresh faces to camping aren't aware of is that anyone can waterproof their own tents quite easily. Not to mention much cheaper than the mark up retailers add becasue the tent is waterproof.
So if you have found the 'perfect' tent for you, but were disappointed when you discovered it's not waterproof. Fear not. Waterproofing your tent is as simple as following these steps.
Buy a

quality tent waterproof spray

. Apply this spray to the material of your tent, including the rainfly.
Use a

heavy duty seam sealer

on the tent seams. This is as simple as rolling deodorant on your armpits. But apply this product to the seams of the tent and you now have a fully waterproof tent.
The last step is to ensure the base materiel on the tent is waterproof and preferably a bathtub style. Meaning the tarp material comes up the side of the tent a few inches so that ground water doesn't seep in. When in doubt, throw an extra tarp underneath the tent for better protection. But if waterproofing your own tent is too much hassle, then check out these updated waterproof tents for families.
Choosing A Campsite Location Tips
Being a car camper, you may have already chosen the ideal location where you can drive pretty much to the doorstep of the powered campsite. But not everyone chooses to take the powered camp site options. Maybe it's a family camping trip on the beach?. Some people prefer to camp inside their vehicle as an effective method to be a portable on the go camper. Here's a couple tricks to successfully camping just about anywhere in cold weather and on the beach.
Campsite Finder App:

HiCamp

is a great App you can download that allows you to find a campsite form over 200,000 locations. This is the easiest and best way to begin the camping trip planning. Find out before you leave exactly where you can camp, whether or not you can bring the Dogs and or if you are permitted to start a camp fire.

Beach Camping Tips

: Not everyone has access to beach camping, but if you ever get the chance jump on it. It's one of the greatest family times to be had.

Cold Weather Camping

: Winter camping is another activity that's an acquired taste. But if you don't mind the cold like myself, then it's an experience not to be missed.
Camp Wherever You Like With A Vehicle Tent
Whether you are on the soft white sand, out in the snow or lost somewhere four wheel driving, these vehicle tents are one of the greatest inventions the camping world has seen.
What are vehicle tents?. Well, in a nutshell they are tents they uniquely attach to your vehicle allowing you to sleep in your vehicle and also inside the tent outside of the vehicle while keeping the bugs out and air flow up.
There are vehicle tents for various types of vehicles such as the following:
Rooftop Tents

: These tents 'pop' up from the roof racks on your Jeep, SUV etc. They are amazing becasue they not only keep you off the ground and away from creepy crawlers, they also offer a view not achievable from a standard ground tent. Very romantic scenarios to be had.

SUV Tents

: These tents attach to the rear of your SUV or mini van. This creates separate areas for the kids and the adults to sleep in. Air mattress in the back of the car and the kids have their own play room and sleeping area attached to the car. Safe and very unique.
Camping Food Storage Trick
I love this little simple yet very effective car camping tip, especially if you have kids. One of the most annoying things (as a parent) when you camp for multiple nights and you bring your own food is finding somewhere to store it all.
So you have set up your tent and awning/gazebo and that's when you realize you have no where to put the dry goods. Unless you want to leave it on the ground?. No thanks.Don't worry we have all been there.
That was until I saw another camper set up one of these portable wardrobe storage organizers in like 3 minutes. I thought 'Wow!'. Not only is it fast to set up, it is very light weighing only 7 pounds and it can hold some serious weights. Having a total weight capacity of 150 lbs, you can hang bottles of water, pack away all the dry goods and you may even have room for your clothes too. Having the multiple box shape shelves really is handy for putting types of food together and really taking advantage of cooking outdoors.
Such a brilliant trick to staying more organized when camping for multiple nights. This particular portable storage cabinet has doors that can keep out the bugs while also not looking like a big pile of food mess often associated with camp cooking.
Tricks To Beat Mosquitoes When Camping
Besides having access to a toilet when camping, the second most common complaint about camping outdoors would have to be dealing with those blood sucking mosquitoes. There's no doubt in my mind that they can and will ruin anyone's camping trip if you don't go prepared.
The key to beating these annoying insects is to be prepared. There are many ways to combat these little critters (and other bugs) and I have a good strategy (found here) that entails a couple methods to keep the campsite mosquito free. This does include the common insect repellents, but that is just one part of the strategy.
Another handy tip is to wear insect repellent bracelets. Especially when you leave the insect proof campsite to go hiking, fishing or swimming. These bracelets have a scent which drives mosquitoes crazy and will keep you bite free while enjoying the outdoors.
What Do You Mean There's No Toilet!
The number one reason many people are put off when it comes to camping is not having access to a toilet. Which is often the case if you go to a smaller car camping site or you head off in your own direction.
So when you are faced with the situation where there are no accessible toilets on your car camping trip, it's best to be prepared. If you know for certain that there are toilets on site, then skip this. But if you are unsure and want to know how you can turn a pool noodle into a portable toilet, then read these camping bathroom tips.
Every Camper Needs Their Coffee
If you're a coffee drinker, then this tip you can't live without. Going camping does not mean you have to give up your morning coffee fix. In fact their are multiple ways to make coffee when camping. Provided you are prepared before you head out into the woods, life can continue on as per normal.
Making coffee around the campfire can be done in multiple ways. But as long as the end result is the same, you will have a lot of happy campers to contend with. So start preparing now.
Tips For Choosing The Best Camping Beds
Camping can mean two different things for different people. One is a way to relax and embrace the open air. While others prefer to be more adventurous and go hiking, fishing, bush walking etc. Which ever route you decide to take, there's nothing more rewarding after a days camping then to sleep in a comfortable bed.
Sleeping while camping doesn't have to be uncomfortable. There's plenty of beds available to suit many needs. The main 3 are air mattresses, camping cots and a hammock. On the following links you can find tips to choosing the best bed to suit your camping needs.
Camping Airbeds

: These air mattresses are designed to withstand the sometimes rough camping conditions. The main things to look out for are a tough non rip base, well constructed internal support system and a soft suede like topping.

Camping cots

come in all sorts of shapes and sizes. But some are better than others and in this article you can discover which ones are suitable to your personal needs.
Hammocks: If you prefer to sleep out in the open between two trees, then my number one recommendation is to check out these

Hammock Tents

. They act like your normal hammock, but have a insect protection system built around them so you don't get eaten alive by mosquitoes during the night.
#1 Trick For Cooking When Camping
The number one tip you can get for cooking outdoors is to get someone else to do it for you. Oh if only that were the case. But there is one cooking apparatus I simply cannot go camping without. That is the camping dutch oven. It's long been my favorite cooking partner in crime.
I was looking through these 34 camp cooking ideas over on Buzzfeed and I was thinking to myself how difficult it would be to do most of these dishes without a dutch oven suitable for camping. Which is why they are a crucial piece of camping equipment. A dutch oven opens up many avenues of cooking methods, especially if you buy one with a griddle on top. Nothing can stop you then. Not even a campfire bacon and egg breakfast.
If you have never heard of or used one of these before, I recommend you check out how to use a dutch oven for camping purposes. It will open your eyes up to the possibilities that lay ahead.
Camp Cleanliness Trick
Far too often do you pull up to a camp site which has scattered rubbish all over the place. I don't need to harp on about the environmental issues this creates as I'm sure you are all aware of what pollution does to the atmosphere.
Not to mention that leaving behind food scraps can attract animals you don't exactly want sleeping in your tent at night. Especially if the area is prone to Bears sneaking in and around the camp site looking for food scraps.
The solution?. If you don't want to lug around big wheely bins (Who does, they are heavy and take up too much space), the next best solution is to use a pop up rubbish bin. Like this one by Coghlans found on amazon. It's very affordable and takes up no space at all. You could fit it under your shirt as you drive to cam if room is that tight.
Once 'popped up', this portable camping bin can handle some serious load. Larger than your normal bin, this 33 gallon pop up bin is a great way to keep the camp site clean and tidy for several days.
The best thing about this pop up bin is that it is zippered. Not only does this keep out any potential rodents, but also keeps the flies and smell away. Flies are a pet hate of mine so this was absolutely essential to me. The final noteworthy point is that it is very heavy duty. It's made from a strong tarp like material that can survive a camping trip without being ripped apart.
5 Cool Tips And Tricks For Campers Of All Sorts
First Aid & Safety Tips
While camping is planned to be a pleasurable time, sometimes accidents do happen. Especially if you go out ill prepared. The most obvious yet most forgotten camp safety tip is to have an up to date first air kit in your car or tent at all times. A simple scratch can quickly turn sour if left untreated.
Are you going to be car camping where potential animals live?. Perhaps a bear or two?. These are the kinds of things you need to be concerned about, especially if you have never camped at the desired location before. For more safety tips, check this guide on how to camp safely.
This last tip on safety may seem small and insignificant, but in my opinion it is the most important one to master. A successful car camping experiences hinders on a safe trip. So be prepared, take a first aid kit and most of all have fun.
Have You Got Any Car Camping Tips To Share?
Feel free to drop and tips and tricks that you use when you take the car camping. No matter how small you may think they are, it may just be the tip someone else is eagerly awaiting to read. Leave you tips in the comments section below.