You may have pondered on the idea of using a pump free sleeping pad, but have just never taken the next step. The next step of course is to find out what is the best self inflating air mattress for camping adventuress.
There are some important features of a self inflating mattress you should consider especially if you are spending the night on the dirt. For this camping mat buying guide, we are going to exclude the lightweight more portable hiking mattresses. Because, well we want the best, and the best kind of airless mattress comes from the more expensive camping variety.
The hiking mattresses are designed more for lightweight and ease of transport;i.e small enough to travel around in a back pack. But seeing as tho our focus is on camping pads, we can have a more comfortable sleeping experience under the stars due to the fact we don't have to lug around a mattress for miles.
*These types of sleeping pads are not your 'typical' camping air mattress either. For your traditional style, you should seek out out Buyers Guide To Camping Air Beds.
Tips To Buying The Best Most Comfortable Camping Pad
As a self inflating air mattress doesn't need a pump to blow it up, they are the perfect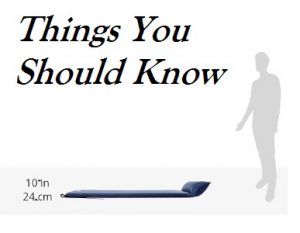 sleeping solutions for campers.Why?. Because they are 100% hassle and stress free. Just switch the valve and your set. Camping should be about relaxing and having a good time right?. Camping shouldn't be spent messing with power converters hooked up to your car just to generate power to turn on a air mattress pump!.
The self inflating mattress or pad works in this way: The foam inside the mattress sucks the air into it once the valve has been turned on. This makes the foam swell to provide you with a nice comfortable temporary bed. But there are a couple things you should consider before buying just any ole camping pad.
Width and Length are the 2 common needs. Make sure you read the measurements and actually know your on height. Allow a mattress to be bigger than you with space to roll around. A typical Queen Sized Camping Air Bed will be greater in height compared to these self inflating pads.
Bonded or non bonded self inflating camping mattress. The bonded variety are the more premium mattress. The out material is bonded to the foam. So when it expands you have a stable and solid mattress. For the Non bonded variety, the foam is not attached to the out material. So when expansion takes place the foam can move around inside the mattress. This can result in you feeling the earth beneath you when you are sleeping and hence why they are generally the cheaper option. Go bonded when you can.
Insulation Rating: The rating on the insulation will be detrimental to you buying decision. If you are planning to camp in a cooler environment, you want a self inflating air mattress which is well insulated to keep you warmer during the night.
The Best Self Inflating Camping Air Pad In 2017
Kamp Rite Self Inflating Pad Review
The Kamp-Rite Single Self Inflating Pad is a popular choice for many campers out there today. Many people associate this self inflating camping mattress with its comfortable nature as well as its resilience. If you are looking for an air mattress that you can sleep on wherever you go for many years to come then this could just be the right pick for you.
Its 4-inch thickness is the most significant feature of this air mattress and this makes it very pleasant to sleep on. Some people even find their beds inadequate when compared to the Kamp-Rite Single Self Inflating Pad. Even the high end Queen Air Beds that are raised 20 inches off the ground. That has got to say something about the extreme comfort level of this self inflating camping pad!.
Its high density open cell foam structure is behind its ability to stay in shape for a very long time. Its durability is also enhanced by the PVC base that safeguards the mattress from being damaged by rough surfaces. The pad comes fitted with a carrying bag, patch kit and cinch straps. The patch kit is a nice addition, I always advise people to learn how to repair air mattress holes before they go camping.
What We Loved About This Self Inflating Camping Pad
Extremely Comfortable – The Kamp-Rite Single Self Inflating Pad offers a high level of comfort due to the padding formula used in the open cell foam structure. This air mattress is a great way to limit those painfully annoying sleepless nights due to terrible camping pads.
Resilient – This self inflating pad is made to last. It is resilient and durable in more ways than one. One our our highly regarded long term camping mattresses.This pad also has a weight capacity of 275 lbs.
Cons: Not much to say really, we love it!. But maybe having to re-open the valve every few days to let the air in to expand the foam again. But hey, it's a self inflating camping pad.
Pro Tip: This mattress works AMAZING with the Kamp Rite Kwik Cot. The cot will keep you raised off the ground, while still maintaining awesome comfort from the camping mattress. Now this is 5 star camping!
The Best Budget Self Inflating Pad For Campers
Coleman Self-Inflating Camp Pad with Attached Pillow Review
If you are looking for a convenient and easy to carry self inflating mattress but don't want to break the bank, then the Coleman Self-Inflating Camp Pad with Attached Pillow was the best of the best we could find when putting our budget glasses on.
This camping mattress provides a very straight forward and flexible camping experience that even includes a space saving pillows. You will have no trouble inflating or deflating this camping mattress as it features a instant free flow valve so no pumping is necessary.
I do like the tufted design which offers a lot of comfort, but whats good for camping is its nylon shell which makes it resistant to harsh weather conditions. This means that the Coleman Self-Inflating Camp Pad is both comfortable and durable at the same time. Win/Win right.
With this self inflating camping mattress you will never have to worry about carrying around a heavy and bulky camping bag. The Coleman Camping Pad is very compact and light making it quite easy and convenient to carry around. Makes for a decent hiking mattress as well due to the portability.
What We Love About This Mattress
For the Budget Minded: Cheap camping self inflating air mattress, yet perfect for casual camping – This air mattress is perfect for anyone who just wants to set up a tent in their backyard and catch some much needed sleep.
Compact and Easy To Carry – The Coleman Self-Inflating Camp Pad is easy to carry around due to its minimal weight and compact structure when rolled up.
Pillow – It comes with a pillow which most self inflating camping mattress do not have.
Cons: Due to the affordable price, I wouldn't expect a lifetime of use. However for the price, you can't beat it. Another con is the mattress is only 2.5″ thick. So if you are a heavy camper, this may become an issue. Pillow is not self inflating, you will need to use those lungs of yours to get it to inflate.
The Premium High End Self Inflating Mattress For Camping
Therm-a-Rest Dreamtime Sleeping Pad Review
If you are anything like me and must have the best of the best, you know the things with all the bells and whistles then you probably have a sore wallet like me too.
But if you're searching for a premium or luxury self inflating camping mattress then the Therm A Rest Dreamtime Sleeping Pad is just the thing for you (and me). With its remarkable three layer system this self-inflating mattress provides excellent comfort that most camping mattresses out there simply cannot offer. This sleeping pad even comes with a foam pillow and plush fleece cover to make sure that you sleep like a baby even when you are out in the great outdoors. How I love to sleep like a baby.
Another awesome feature of the Therm-a-Rest Dreamtime Sleeping Pad is its protective cover that can be removed and washed when needed. The sleeping pad can also be smartly attached to another dreamtime mattress using the straps that have been integrated into the internal mattress structure. This means double the comfort and a better slumber experience. Now we are talking 'Luxury'.
What I Love
Premium comfort – If you are a fan of staying as comfortable as you can even when you go out camping then the Therm-a-Rest Dreamtime Sleeping Pad is the camping mattress for you.
Very Warm – This camping mattress is very convenient for people who are camping in very cold places as it provides a lot of warmth. Its name 'Therm-a-Rest' Dreamtime Sleeping Pad can attest to the fact that it provides a lot of warmth even in the coldest of nights. It has a R-value of 6.
Alternative To A Self Inflating Air Pad
Our Best Rechargeable Camping Air Mattress Recommendation
The SoundAsleep Camping Series Air Mattress is a self inflating camping mattress with a difference. You see this bed actually comes with a rechargeable air pump. Many campers often complain of having trouble inflating camping mattresses. But with this camping mattress you will not have to worry about this. You may even be complaining about everyone else complaining about their inferior mattress.
This air mattress can inflate in under three minutes so you will not waste any precious time when time to sleep arrives. Just try to block out the noise of the frustrated campers still trying to 'blow' up their mattress in the tent next to yours. The SoundAsleep Camping Series Air Mattress also features extra padding material that allows it to withstand the pressure of being used in outdoor settings. Essential for camping.
The makers of this air mattress are keen on ensuring that campers have a comfortable, convenient and enjoyable time while out in the great outdoors. This air mattress comes with a carry bag and even a warranty to guarantee that the mattress will be of service to you for many years to come. Provided you buy from a trusted and legitimate retailer.
Benefits of the Sound Asleep Camping Mattress
Easy inflation – The pump that comes with this air mattress provides a lot of convenience as it allows for quick inflation and deflation of the mattress with minimal effort. The pump can also be easily recharged at home or in your car. Which is a requirement if you know beforehand that you are on a no power camp site.
Very Sturdy and Comfortable – The SoundAsleep Camping Series Air Mattress is commonly known for its sturdiness and its special design that makes it ideal for outdoor use. Sound Asleep are actually our number one air mattress brand when it comes to everyday use. We hope this camping buying guide has been able to help you solve the problem of finding out What Is The Best Self Inflating Air Mattress For Camping.
Save