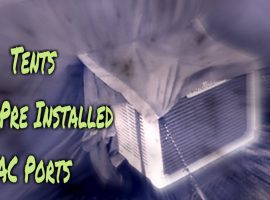 Posted on July 16, 2018 by admin in Tents.

If you're anything like me, one of the first conditions a tent must boast is a air vent. These tents with air conditioning ports make even the most humid horrible days tolerable when camping. Not everyone gets the luxury of car camping by a fresh cool waterhole, so cooling off on the those awful hot […]

Continue Reading... No Comments.