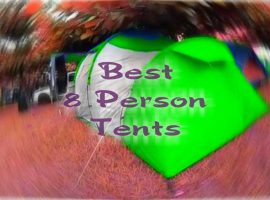 Posted on June 11, 2018 by admin in Family Size Tents, Tents.

Buying a tent can be quite the challenging task, especially if you have multiple campers sleeping inside. The most challenging part is finding the right size tent for 8 or more people. To make the research all that much simpler, I have gone out to find the best 8 person tent reviews suitable for camping […]

Continue Reading... No Comments.