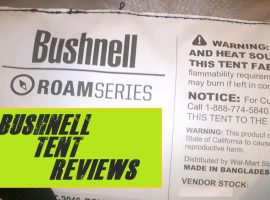 Posted on May 17, 2018 by admin in Family Size Tents, Tents.

In this post I will be reviewing 4 of the best Bushnell tents available. Bushnell are a fairly popular brand name tent for families on a tight budget. They are not the best quality tents in the word, but they also won't set you back one weeks wage. They are a good moderately priced tent […]

Continue Reading... No Comments.