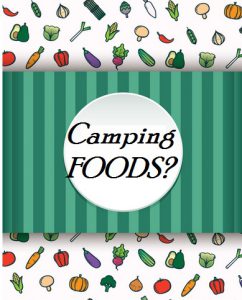 Camping is a great time to get together with family and friends over a long weekend or holidays. However, what a lot of people do not know in advance is what are the best foods to take camping when you don't have access to a refrigerator or portable cooler. Naturally there can be no one set camp menu in place either as we all have different taste buds and dietary needs. One camper may be allergic to peanuts, while another could be a Diabetic. Knowing any special conditions or requirements before heading into the outdoors should be your number one concern. Nobody wants to deal with an allergic reaction in the middle of nowhere. So start by asking every person that is going camping with you about their needs first and foremost. Always take a first aid kit with you as well.
With special dietary/medical needs aside, we are going to look at some of the staples that you may not have considered for a nutritional camping experience. Considering many folks don't go 'powered' camping, we can assume that a refrigerator and stove is out of the question. So these are some of the best non-refrigerated foods to take camping for energy and nutrition. Plus having no food scraps will also help keep any unwanted wildlife from entering your camp site.
Breakfast Food Ideas For Camping
Instant Cereals Should Always Be Taken
They say breakfast is the most important meal of the day. I agree with that, especially when it comes to camping conditions. The days can be tiresome and long. So starting the day off on the right foot is critical to surviving the full days activities.
While bacon and eggs are out of the question due to neither being suitable to eat when not refrigerated for extended periods. Eggs can even cause Salmonella from being stored at room temperature. According to the FDA, over 140k illnesses a year are cause from Salmonella riddled egg yolks. Do you want to risk warm eggs while out camping?. I sure as heck don't.
So with no access to a fridge, instant cereal is the best option in regards to breakfast and camping. All that is required is a means to make hot water to add to the instant cereal. Whether you have a simmering campfire or a gas burner to boil water, you have the ability to create an instant breakfast too. Plus not to mention, boiling water for your instant coffee if that is how you take you coffee of course.
The Morning Coffee – A Must Have Camping Drink
Speaking of coffee, its a misconception that making a decent cuppa is not possible while camping. This is not true, when you have the right equipment. If you prefer you coffee bean ground fresh and not instant, then you are going to love the range of camping Percolators available.
Again, all that's needed is a heat source and you can be brewing your own fresh coffee in the great outdoors. Besides a Percolator, to make fresh coffee you will also need a manual coffee bean grinder suitable for camping.
As the aroma of freshly made coffee drifts into neighboring tents, you can be sure that your new gained knowledge in camp coffee techniques is going to be in high demand.
Want Milk With That?
As nasty as this may sound a great item to bring with you if you are not going to have a cooler of ice or a refrigerator in your camper would be to look at the powdered milk variety. Some folks must have milk with their cereals or coffee, so powdered milk is you safest bet when camping.
While I can stomach both black coffee and coffee using powdered milk, not everyone can endure the strange taste. After growing up in a tight economy, powdered milk was on the menu a lot, so I guess I got use to the taste.
Soup Using Fresh Vegetable Is A Healthy Food Option To Consider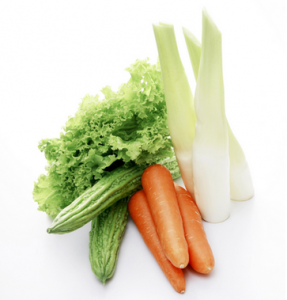 Vegetables don't need to be kept cold, so they make for the perfect food to bring on a camping trip. However, some consider vegetables to be a bit bland. So to spice them up a bit, making a campfire soup or stew is a healthy and fridge free food the whole family can enjoy. Just don't forget the bread sticks!.
But how on earth do you make a stew or soup without power?. Simple. A Camping Dutch Oven!. Cast iron dutch ovens are mandatory camping cooking appliances in my opinion. Every campsite should have one. They are extremely versatile, portable and best of all require no electricity to make 100's of delicious meals the whole family can enjoy.
A campfire/gas cooker is all that is needed to start the cooking process. First add some fresh vegetables, water and a couple cubes of chicken/vegetable stock cubes (Non perishable). Additional spices are recommended to enhance the flavor. Bay leaves, peppercorns, thyme, cumin and dried paprika are all that's needed to make a delicious soup over the campfire using a dutch oven. If dutch oven cooking is a completely new idea to you, then I suggest you check out how to use a dutch oven while camping.
High Protein Foods To Take Camping
Jerky is something that will provide you with quite a bit of protein and because of how it is made is not going to require you to refrigerate it or have to worry about it spoiling on you. Not to mention when you are camping it is going to make it easier for you to have the meat that you want to have while but typically not accessible. Without this, you could run low on protein levels and start to feel tired, lethargic etc. Jerky is a common and popular camping snack to increase energy levels.
Fig Bars are another great option when you are camping because they provide you with a quick energy boost that you may need, but also have a filling quality to it that you may have never considered before. Not only is Fig healthy for you, but it will help your stomach feel 'full' quicker. Which, unless you are 5 star camping, having access to a lot of food is not all that easy. Especially on longer camping trips. So having this filling agent is a good way to preserve food while not feeling like you are starving to death.
What Foods Do You Take Camping?
When you are planning for a camping trip you will find that it is going to be very difficult for you to bring the type of food that you usually eat at home. This is why it's important to bring along some nutritional yet refrigerator free foods. Spoiled food is no good to anyone. It's important to remember this before heading out the door. These examples above are just some of the ideas on types of food you can take camping without having to worry about keeping them safe to eat.
Have you got any other foods that you take camping, or are thinking of taking on your next trip that don't require refrigeration? Please share in the comments section below to help a fellow camper out.